Earth Equity Advisors Hires a New Client Service Associate
All of us at Earth Equity Advisors are sad to say goodbye to Jake Gandolfi, our Client Service Associate. We've enjoyed having him as part of our team, and we will miss his attention to detail, the trivia facts he peppered the office whiteboard with, and his humor.  But we are also excited for his next adventures – Jake is off to grad school at American University in Washington, D.C.!  Be sure to wish him good luck – his last day at Earth Equity Advisors will be on July 26th.  Thank you, Jake, for sharing your passion with Earth Equity Advisors.  We're all glad you joined Earth Equity Advisors.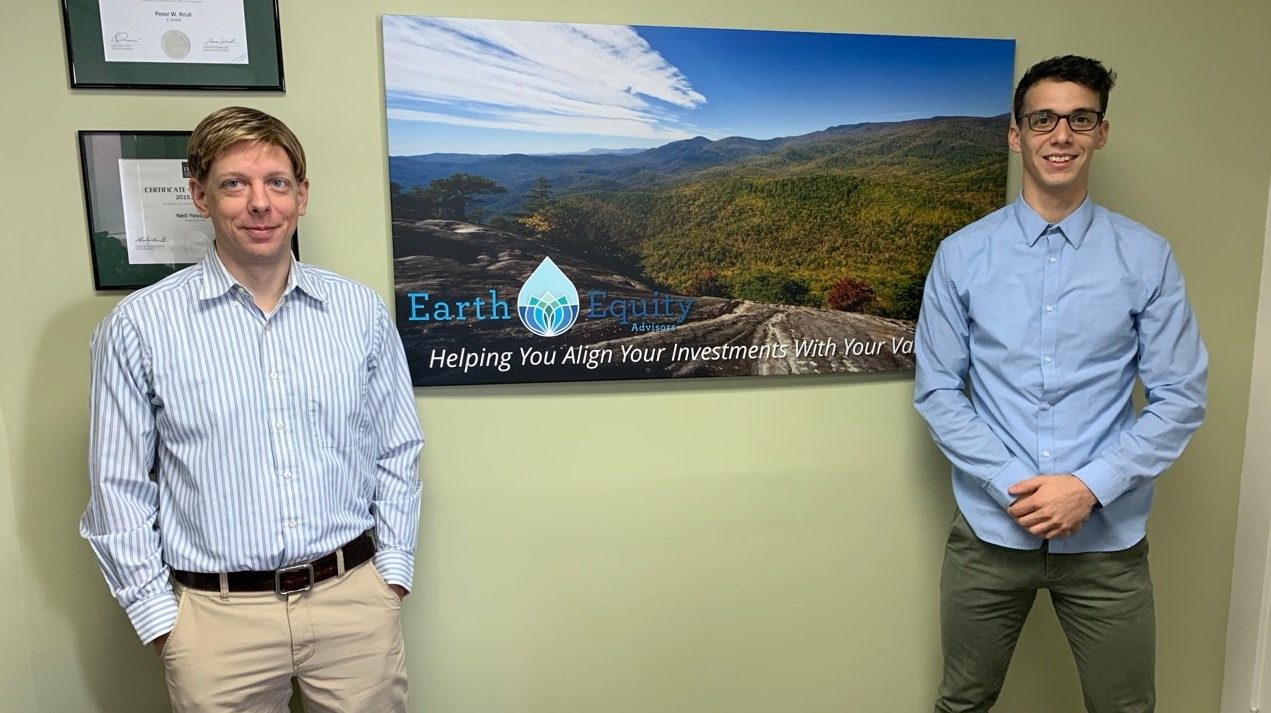 The silver lining to this is that we were fortunate to find Matthew Wienberg, our new Client Service Associate!  We look forward to sharing more information with you about Matthew in our next newsletter, so stay on the lookout (spoiler: his spirit animal is an owl).  In the meantime, Matthew has already started work at Earth Equity Advisors so that Jake can train him for a few weeks.  When you speak with Matthew, let him know if you have any favorite vegan meals in Asheville. Please join us in welcoming Matthew to Earth Equity Advisors!
Side note: Even though there are some staffing changes, you can keep on using the clientservice@earthequityadvisors.comemail address whenever you need to reach the office.  Matthew will be the primary member of the Client Service Team who responds to those emails, but I am also available whenever he is away. We're here to make sure that you can get a timely response to any of your questions.
P.S. Jake left us with one last trivia question: "What is the only national flag in the world that does not contain the colors red, white, or blue?"  If you speak with him before he moves to D.C., he'll be impressed if you give him the answer.