Meet the domestic violence survivor changing the world, one blanket at a time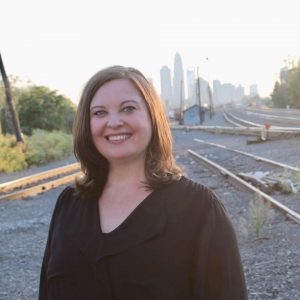 October is Domestic Violence Awareness month. It's also the month my company turned 2.
That isn't a coincidence. I started Thread Talk in October of 2017 because I am a domestic violence survivor, and I wanted to build a business that would allow me to empower and support other survivors, while helping me build my own purpose-driven life.
Thread Talk is a blanket company and then some. We sell the softest, coziest blankets you've ever touched, and we donate a portion of the proceeds to an organization that provides critical wish list items to domestic violence shelters across the country. To date, we have donated 6,500+ items to shelters all over the U.S. — everything from Saltines for a shelter in North Carolina to bed linens for a shelter in Texas.
Those may not sound like "critical" items, but they are. Think about the items that you need to sustain your everyday life. Now, multiply that by the tens of thousands of people who use shelters every year. Yes, they need Saltines. Yes, they need bed sheets.
I found that out firsthand in the weeks after I decided to leave my husband. On Super Bowl Sunday in 2014, we'd had a fight — a bad one. He hit me hard in the head. I was told later that if one hit had been a little harder, or a little to the right, I could have fallen into a coma.
Just as easily, I could have died.
It wasn't a one-time thing. We'd fought before. He'd gotten violent before. But this time, I realized how bad things really were — and what could happen if I stayed. So instead of waiting for the next fight, I decided to leave. I sold my house. I packed up everything I wanted to keep. And I decided to donate everything else to the local domestic violence shelter.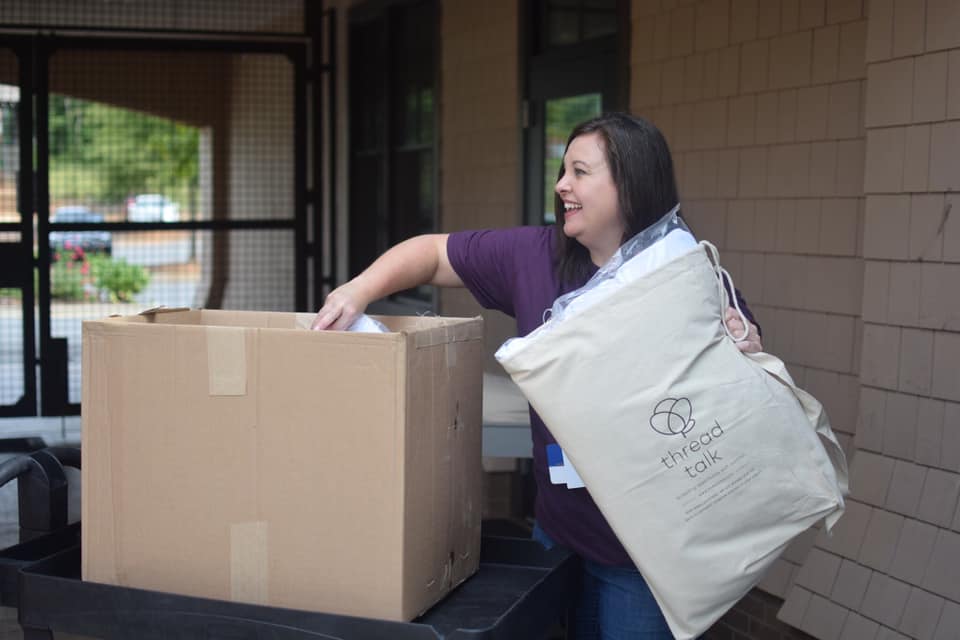 What surprised me the most the day I visited that shelter was the desperate need for blankets and sheets — an amenity so simple, I'd always taken it for granted. And yet, for these women and men, it wasn't a guarantee.
That memory stayed with me as I started rebuilding my life. I moved to across the country and started working for one of the most powerful women in the world, Facebook COO Sheryl Sandberg. In fact, it was Sheryl's words during a commencement address at UC Berkeley in 2016 that inspired me to leave a job so many women would drool over to pursue a new chapter — one that, after a pit stop on the campaign trail with Hillary Clinton and a short stopover working with Arianna Huffington in New York — would land me in Charlotte, N.C., building a business from scratch, with the overarching goal of helping other survivors like myself. And there are a lot of us.
The National Intimate Partner Sexual Violence Survey has found that 1 in 4 women and 1 in 9 men in the U.S. have experienced contact sexual violence, physical violence and/or stalking by an intimate partner in their lifetime. Around 85 percent of domestic violence victims are women, and physical assault by an intimate partner impacts 1.3 million women each year.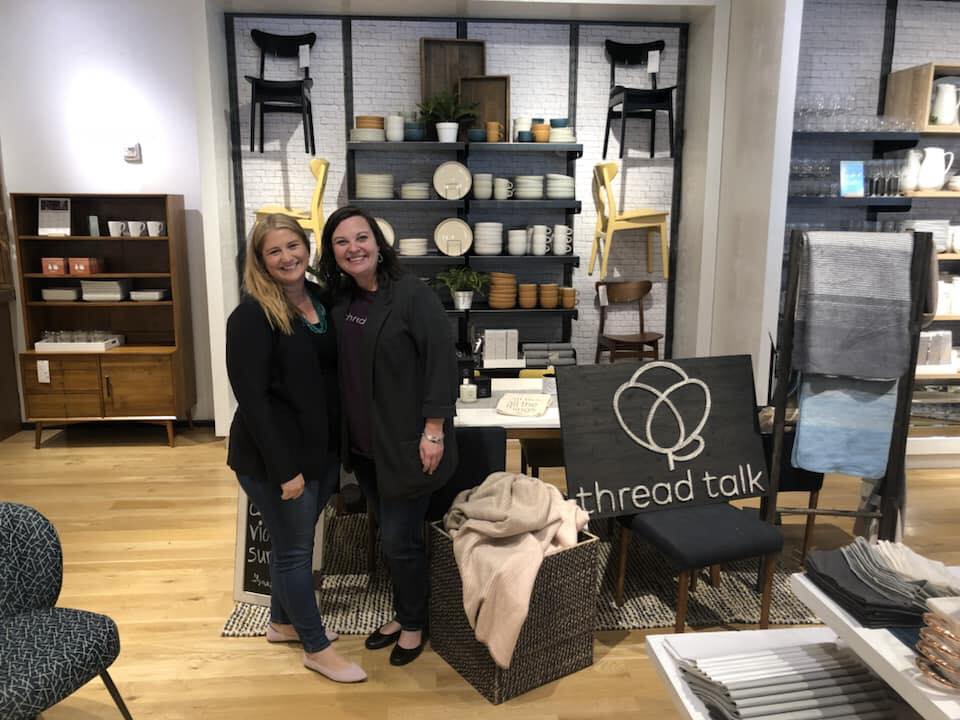 Those statistics have to change. I started Thread Talk to help.
The road to now hasn't been easy. Turns out, being an entrepreneur is one of the most challenging things I've ever done. But I'm so proud of what we've accomplished in the past two years:
We became a Certified B Corporation, solidifying our commitment to giving back. It puts us in powerful company, and our fellow B Corps have been a constant source of inspiration and motivation.
We launched the Thread Talk Trailblazers program earlier this year, essentially creating an army of Thread Talk ambassadors to sell our blankets and our story across the country. Even better than the program itself is the fact that the bulk of the women involved in the program are survivors themselves.
And we have successfully lobbied to have Oct. 15 declared as Domestic Violence Survivors Day in Charlotte and Mecklenburg County, a day dedicated to honoring and celebrating the resilience and courage of victims and survivors in our area.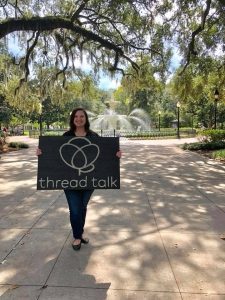 This work has given me the opportunity to meet a lot of survivors over the past two years. One I think of often is a woman I met when I first left my husband. She told me I would likely go through the five stages of grief, as part of the process of ending my marriage. That's how it had been for her, and when she'd hit the anger stage, she'd gone into her kitchen and smashed every plate she had. She told me it was OK if I wanted to break plates, too.
I never did smash up my kitchen. Instead, I took her advice as permission to do things I never thought I could, to raise my voice for things that mattered to me and to make an impact in the world, as best I could. So that's what I've done, and it's given me more satisfaction than broken plates ever could.
https://www.earthequityadvisors.com/wp-content/uploads/2019/10/46444460_10109310473129060_7321596089105121280_n.jpg
720
960
Hannah Kay Herdlinger
https://www.earthequityadvisors.com/wp-content/uploads/2023/01/EEQ-Prime-Capital-Logo-Lock-up_Advisors-1030x375.png
Hannah Kay Herdlinger
2019-10-24 11:17:34
2019-10-24 11:22:52
Meet the domestic violence survivor changing the world, one blanket at a time