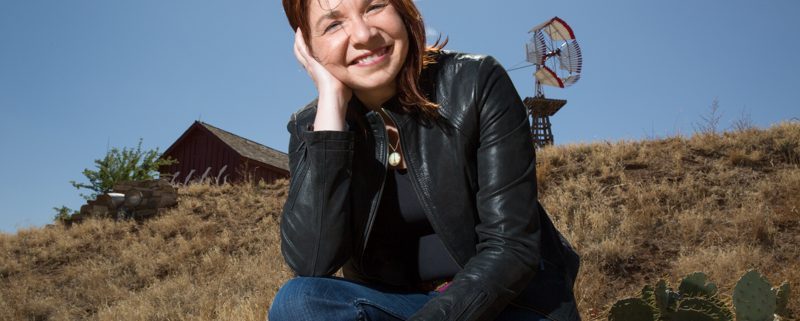 Don't Miss Climate Change Scientist Dr. Katharine Hayhoe in Asheville
Krull and Company is a proud sponsor of "Science, Faith and our Changing Climate, An Evening with Katharine Hayhoe."
Who is Dr. Katharine Hayhoe?
Katharine Hayhoe, named one of TIME Magazine's 100 Most Influential People In the World in 2014, will visit Asheville, North Carolina during April 5-6 for a number of events prior to and after her evening talk. These events, co-sponsored and hosted by MountainTrue and the Creation Care Alliance of Western North Carolina, include a day of prayer, a reception, the evening talk, and a breakfast the following morning. For the full schedule, click here.
Dr. Hayhoe is well-known for the clear connection she makes between science and faith on the subject of climate change. Although she is an atmospheric scientist and Director of the Climate Science Center at Texas Tech University, she is able to explain climate change in simple language and well-understood metaphors. As an evangelical Christian, she makes a strong case for why Christians should care about climate change.
She is featured in the Showtime documentary, "Years of Living Dangerously," and she co-authored A Climate for Change: Global Warming Facts for Faith-Based Decisions with her husband, Evangelical pastor Andrew Farley.
Who should attend?
Dr. Hayhoe's events, especially the evening talk, are a great fit for students, individuals, organizations, and religious leaders.
Most importantly, if you are a member of a congregation and you want to learn more about environmental stewardship and understand the faith-climate connection, don't miss this special evening.
Is the event free?
Yes, and it is open to the public.
I don't understand the term "faith-climate connection." Can you explain a bit more?
Dr. Hayhoe introduces the idea in the short video below. We think she's a wonderful speaker because she doesn't use a lot of jargon or lingo–she is so clear and concise when discussing climate change. This is a great one to watch prior to seeing her talk next week. BONUS: it features polar bears!
https://www.earthequityadvisors.com/wp-content/uploads/2016/03/hayhow.jpg
533
800
Pete Krull
https://www.earthequityadvisors.com/wp-content/uploads/2023/01/EEQ-Prime-Capital-Logo-Lock-up_Advisors-1030x375.png
Pete Krull
2016-03-29 16:04:50
2019-07-12 14:41:54
Don't Miss Climate Change Scientist Dr. Katharine Hayhoe in Asheville